Posted under
Coding
,
Databases
,
Software
The other day while browsing the Internet, I Found A Fix for a recent problem I was having. The issue is described as follows;
The solution and description to this error is set out below;
When trying to install Oracle 6i Forms and reports, I receive the error 'Orainst.exe has encountered a problem, the information you were working on might be lost'.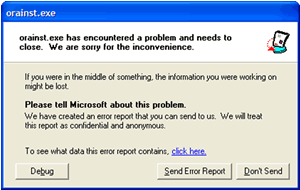 It also says that the file 'oibknd32.dll2 is the cause.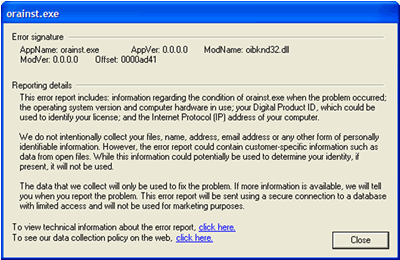 The solution is as follows;