Posted under
Coding
,
Software
by ifoundafix
The other day while browsing the Internet, I Found A Fix for a recent problem I was having. The issue is described as follows;
When using a Foxpro database, I received the following error; Position is off the screen. After this, the application would terminate unexpectedly.
The solution and description to this error is set out below;
I fixed the problem by changing the DPI Setting to 96.
1. Right-click on desktop, select properties.
2. Click on the settings tab (you may need to change the screen resolution to 800*600 ).
3. Click on advanced.
4. Change the DPI setting to (96 DPI) and restart.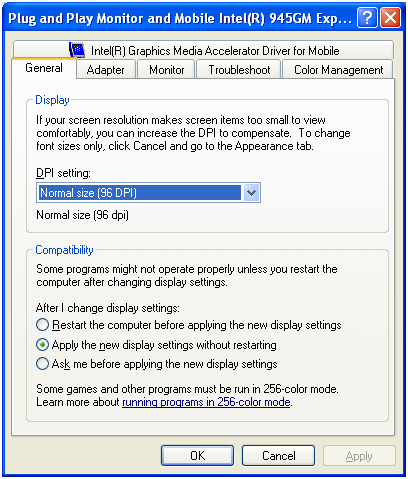 I Hope you too have Found A Fix !!