Posted under
Anti-Virus
,
MS Outlook
,
Software
by ifoundafix
The other day while browsing the Internet I Found A Fix for a recent problem I was having. The issue is described as follows;
All emails coming into through my email client were flagged and certified by my AVG Anti-Virus Software with the following text.
"No virus found in this outgoing message.
Checked by AVG.
Version: 7.5.519 / Virus Database: 269.21.7/1331 – Release Date: 16/03/2008 10:34"
The solution and description to this error is set out below;
To remove this certification process by AVG simply follow the following steps.Open AVG by clicking on the shortcut from your desktop

The AVG Test Center will open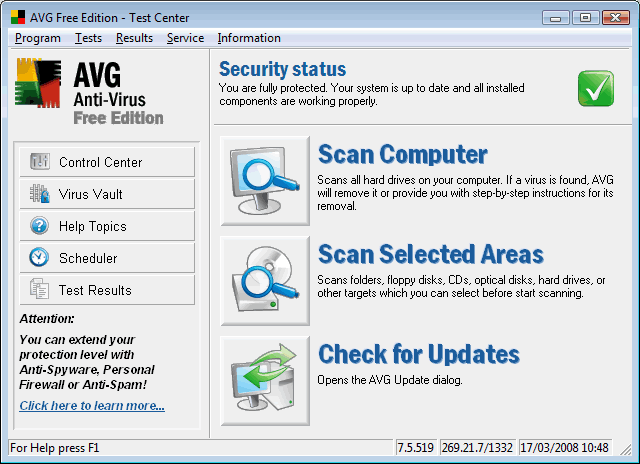 From the control center, click on E-mail Scanner and choose properties.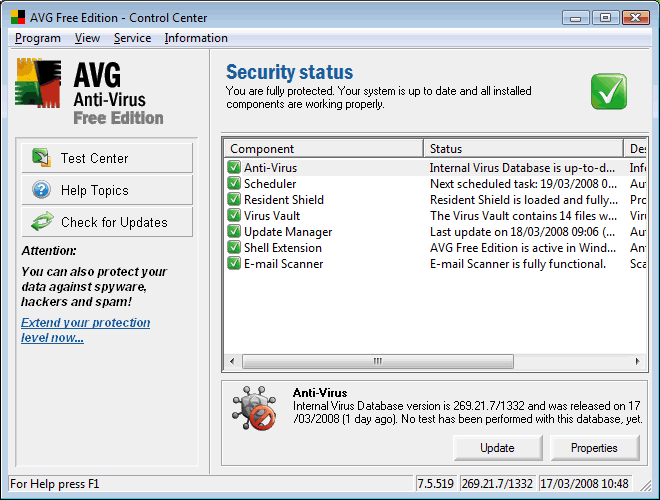 On the next screen, choose the appropriate plugin (usually default) and select configure.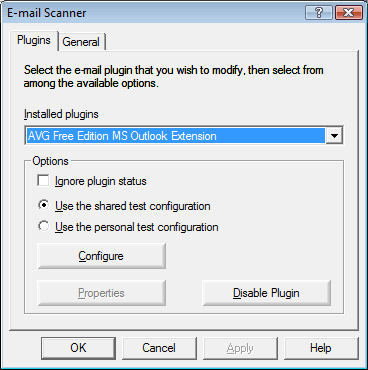 Uncheck 'Certify Email' for both incoming and outgoing mail.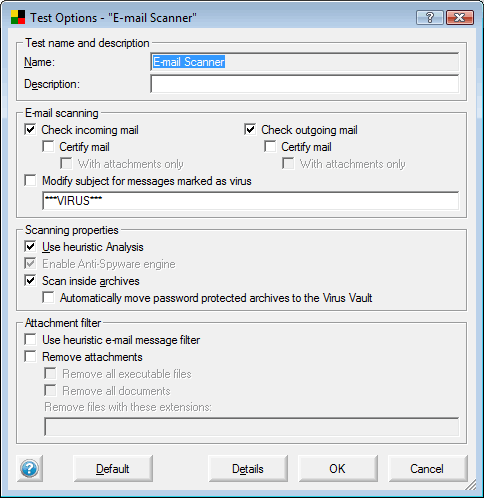 Finally, click OK Twice and then close AVG. That's it!
I hope you too have Found A Fix!