Posted under
MS Outlook
,
Vista
by ifoundafix
The other day while browsing the Internet I Found A Fix for a recent problem I was having. The issue is described as follows;
Everytime I shut down Microsoft Windows Outlook , the process is still running in the background. See pic below.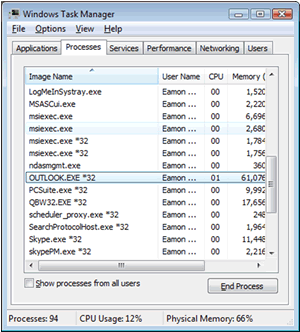 The solution and description to this error is set out below;
The most likely cause of this is from an add-in which refuses to release the outlook.exe process. However, for me, the solution was to remove my second outlook profile (only if you are sure you don't need it). i.e Start, Control Panel, Mail, Profiles, Remove..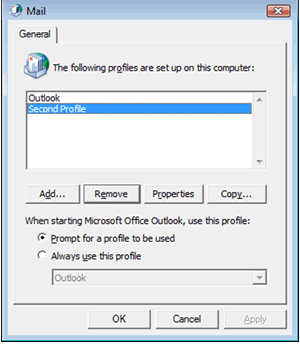 I would recommend this page for further troubleshooting, as it lists a much more generous breakdown of possible causes and solutions.
I would like to acknowledge the assistance and thank Slipstick.com for their solution which can also be found here
I hope you too have Found A Fix!